Your boat hire your music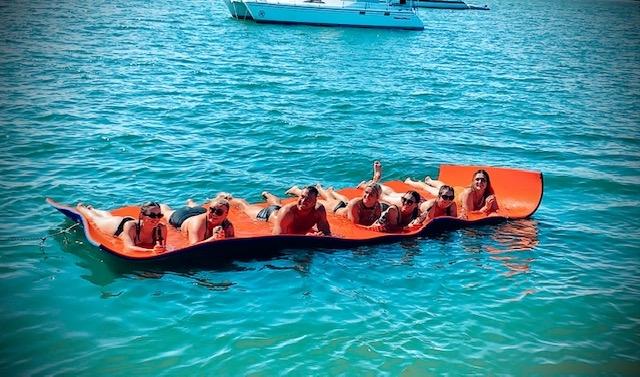 Your boat hire your music
Perfect for any occasion
Birthdays, Hens, Bucks, Family Day out, Corporate team events or romantic sails
No Extra Charges
With BYO food and drinks once the boat is booked there are no more hidden expenses
Fully Equiped
We have a sound system to Bluetooth® your music, a BBQ and all plates, cutlery etc provided, esky and ice, 2 stand up paddleboards and a huge float mat.
Can hold up to 8 adults comfortably. Ideal for hours of fun on the water. The perfect accessory to relax and enjoy the pristine waters of Wavebreak Island.
Personalised Experience
We can taylor make your cruise to suit your needs. Whether it is sightseeing or dropping an anchor at Wavebreak Island to cook up lunch the option is yours.